Julia's House, The Dorset & Wiltshire Hospice,
"Care for the child, there for the family Julia's House is not a typical children's hospice.
We provide practical and emotional support for families caring for a child with a life-limiting or life-threatening condition, providing frequent and regular support in their own homes, in the community or at our hospices."
The Dorset Cancer
Care Foundation

The Dorset Cancer Care Foundation
"DCCF is a local charity for local people who are experiencing financial hardship because of cancer.
here to give financial help to dorset residents and their families affected by cancer."
The Dorset Children's Foundation

The Dorset Children's Foundation
"The Dorset Children's Foundation was set up in 2013 to support local sick and disabled children by funding medical expenses, mobility equipment and therapies not covered by the NHS.
We provide what is needed for a better quality of life.
big enough to make a difference, small enough to care."
Round Table Children's Wish

Round Table Children's Wish
"Round Table Children's Wish is a charity who grant 'handcrafted' wishes for children and young people with life threatening illnesses."
Lewis-Manning Hospice
"Lewis-Manning is an independent Hospice based in Lilliput, Dorset – Supporting patients from diagnosis through to end of life."
Hope Housing Jam Roly Poly Charity Project

Hope Housing Training and Support Ltd

"Hope Housing Training and Support Ltd was launched in 2009 to protect the vulnerable in Bournemouth.
Hope is supported housing for single homeless individuals. We also provide training and education to our residents to enable them to move forward into independent living i.e. non-supported accommodation and seeking employment."
Leukaemia Busters, Southampton, Hampshire
Leukaemia Busters' Mission is to fund research focused on discovering and developing novel antibody-based treatments for patients with leukaemia and other related blood cancers.
Our vision is a world in which leukemia is safely, quickly and completely cured in every patient.
The Waterman Caravan Foundation

The Waterman Trust, Hampshire
The Oakley Waterman Caravan Foundation is an organisation focused on giving families with children who have life-threatening illnesses some respite throughout their treatment. To provide a place where they can stay and enjoy some quality time with the whole family.
What we offer is quality time to families who want to spend time together during a stressful and painful period of their lives. We give families an opportunity to create memories with their children who are experiencing things that many of us dare not think about.
The Princes Trust

We believe that every young person should have the chance to embrace exciting opportunities. So, we help 11 to 30 year-olds who are unemployed or struggling at school to transform their lives.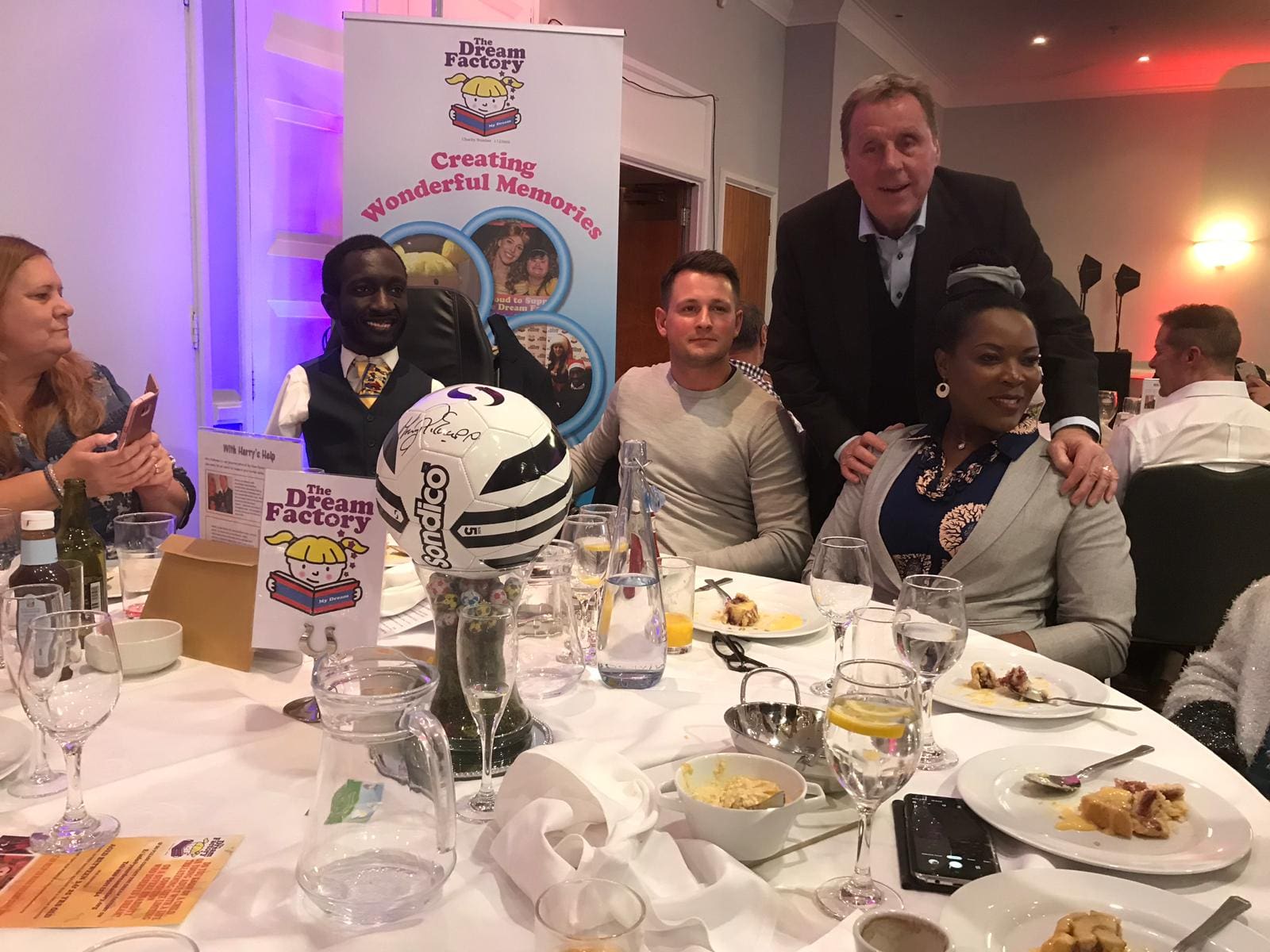 The Dream Factory

The Dream Factory aims to brighten the lives and encourage hope for children and young adults aged between 3 and 25 years who have life-limiting or life-threatening conditions and/or severe disabilities by way of granting wishes and dreams.
The Kiyan Prince Foundation

The Kiyan Prince Foundation

The Kiyan Prince Foundation focus is inspiring, educating and empowering young people so that carrying a knife will never be an option.
Diverse Abilities

Diverse Abilities is Dorset's disability charity supporting children and adults with profound physical and learning disabilities across the county since 1955.